BEST-select roses offer you beautiful, strong growth in your garden without having to worry about damage, aphids or disease.
Because these varieties are selected for their resistance and so deliver only the benefits of stunning garden roses.
Bee Proud is a distinctive rose with striking, multicoloured flowers. It has red buds and orange to salmon-pink petals with a yellow heart. Its open flowers have distinctive stamens. The shape of its petals creates a playful effect and gives the flowers a particularly vibrant feel. Bee Proud blooms all summer long until late autumn and is very resistant to disease. The 'Bee' in Bee Proud refers to this rose's special allure for bumblebees and bees. Especially at the start of the flowering period, bees and bumblebees buzz all over the flowers. Bee Proud is a "bee"autifully unique rose.
This rose's first flowers appear early into the season: Bee Gold is among the earliest flowering roses. From the start of its flowering season, bees and bumblebees converge on Bee Gold to collect nectar from its flowers. Bee Gold is a "bee"autifully attractive rose. The 'Bee' in its name alludes to this rose's particular allure for bumblebees and bees. In autumn, red hips appear and add to its decorative value.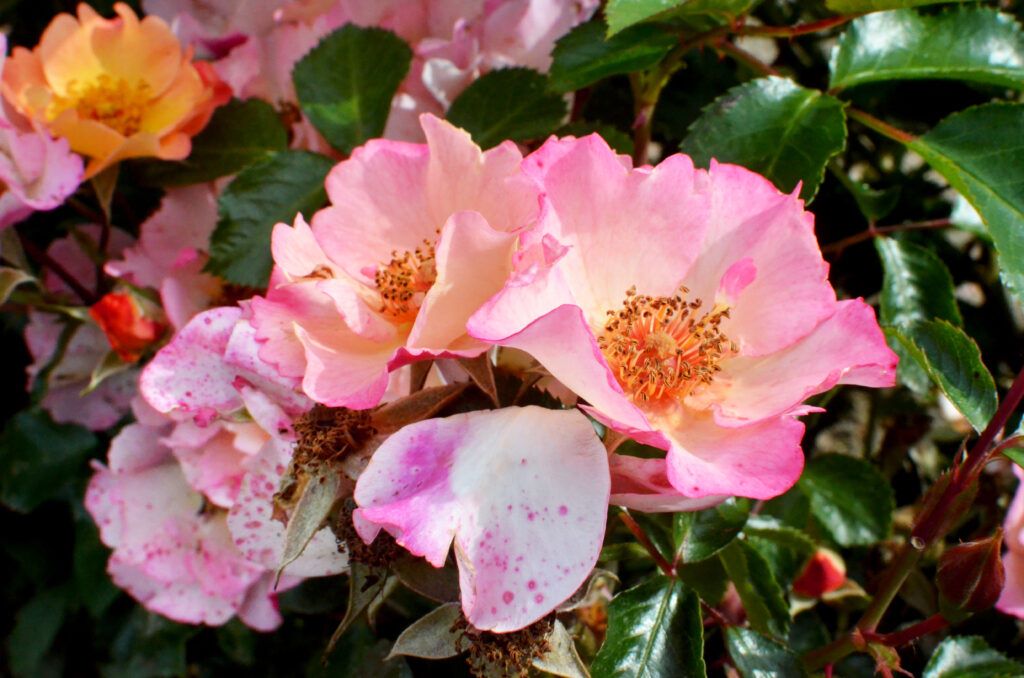 Highly attractive to bees
Flowers with a striking colour palette
Healthy plants
Bee Proud was awarded several prizes at international rose competitions:
Kortrijk 2018: golden rose


International Rose Competition of The Hague 2020: Gold certificate 
We're rooting for your landscaping projects
by delivering the best plant quality
Everything grows with Boweco